Do you have hard water spots or mineral build up?
What's in your water isn't always transparent. While some contaminants can cause foul odors or smells, others can go completely unnoticed. Luckily, your local Kansas City Culligan Water® experts know firsthand about common water issues in your area.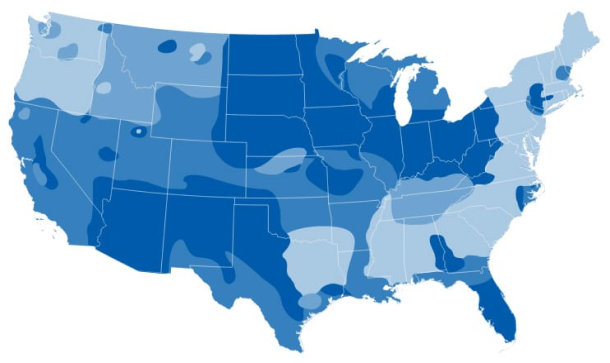 very hard
(10+ gpg)


moderately hard
(3.5 – 7 gpg)

slightly hard
(3.5 – 7 gpg)
With a free, in-home water test, they can check levels of water hardness, chlorine, total dissolved solids (TDS), iron and other common issues – with results in 30 minutes or less. Your Culligan Water expert may also send your test to our IL-EPA certified lab, which can test for a broad range of issues including lead, copper, bacteria and other contaminants. Your local dealer will make the process seamless, so you're not left wondering how to test water quality at home on your own.
Stop hard water spots and scaling with Culligan.
Hard water results from high levels of calcium and magnesium in water. It's a natural occurrence that affects over 85% of the water supply in North America. Hard water minerals stick to everything water touches, and do more than leave an unsightly residue – they can actually harm your home and cost you money.
The map illustrates the approximate grains per gallon (GPG). Your water hardness may vary depending on the source. Contact your local Culligan Water Specialist if you'd like to get your water tested.
What are the common hard water problems
Spots on dishes, glassware and utensils
Mineral build-up on faucets, and in sinks and tubs
Excessive cleaning products and time needed for cleaning, due to mineral build-up
Higher electric and gas bills, due to mineral build-up on water heater heating coils
Shortened life spans for water using appliances due to mineral build-up on internal mechanisms
Increased soap and shampoo use, because hard water doesn't produce a good lather
Stiff, worn clothes from leftover mineral and soap residue
Dry, flaky skin from leftover mineral and soap residue
Brittle, lifeless hair from leftover mineral and soap residue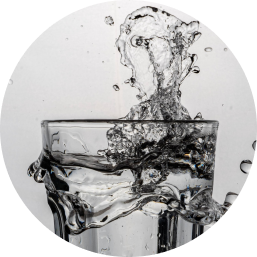 Hard water can harm your home or business in a variety of ways, and Culligan has the right water treatment equipment for every situation. Whether you need the innovative Culligan® Aquasential High-Efficiency (HE) Water Softener to save up to 46% on salt, water and energy use or the affordable Culligan® Aquasential Select Water Softener for everyday softening, your local Culligan Man™ has the perfect solution for you.
If some of these factors are ringing a bell but you're not just sure either way, we've got you! We provide free water testing at your home, so you can know what's going on with your water and find the best possible solution.